Web Conferencing Solutions for Today's Business Needs
Our Web Conferencing Solutions provide significant flexibility to our clients and save them time and money, in a variety of ways. With a number of different web conferencing solutions available, to meet your needs, we can configure a solution that is perfect for your business requirements.
Here are just a few of the features that can improve your company's communications:
Multiple people in the same conference room
Desktop sharing
Voice conferencing
Ability to share files
Real time collaboration
In addition, there are many ways in which web conferencing can improve your company's communication and your bottom line. Below are just some of the benefits:
More Effective Web-Based Seminars & Presentations
Utilizing web conferencing, to deliver a presentation or seminar, is an incredibly convenient way to allow participants to attend your meeting, regardless of how geographically separated, they might be. Web conferencing also allows users to participate in the presentation, through convenient features, such as instant message or chat, allowing them to ask questions or append the presentation with important details. In addition, the web conferencing presenter can share files, with the conference attendees, allowing for increased collaboration and employee productivity.
Web Conferencing Reduces Travel Costs
With web conferencing, it's no longer necessary to have everyone in the same room, to have a face-to-face meeting. This provides significant cost savings, in travel, for businesses that may have employees or clients, in multiple geographic locations. Web conferencing participants can also avoid missing meetings, because of delays, such as traffic jams or flight cancellations. Also, since web conferencing eliminates the need for in person meetings, it keeps your employees close to their families and staff, resulting in improved productivity and less stress.
Web Conferencing Saves Time
Web conferencing is quick and easy to set up, requiring practically no effort on the part of the administrator to schedule a web conference. This allows employees to spend their time and effort working towards other organizational goals and company responsibilities. In the case of your external sales force, saving time means more time in front of the customer, generating sales and income for your business. Some businesses utilize web conferencing to enhance their customer service experience and learn more about their customers, allowing them to provide a higher quality of service to their clients.
Web Conferencing is Ideal for Online Training
Human resource employees, who conduct training for employees or customers, can save time and money by utilizing web conferencing for their online training. This is especially helpful when you have a guest lecturer, that can provide training, from any location, in the world. Participants can ask questions, through advanced features such as instant messaging or chat, to ensure they understand the training materials. And because you're no longer limited, by space restrictions, as you would be in an office, an unlimited number of participants can participate in your online training.
Web Conferencing Improves Collaboration
Web conferencing allows employees to monitor and remain in touch with other employees. Business issues can be addressed, regardless of the geographic location of the web conference participants. This allows for better collaboration and improved decision-making. The ability to collaborate, online, about pertinent business issues, strengthens the working relationships of your staff, even if they have never met one another, in person.
Web Conferencing for Interviews
Many businesses are utilizing web conferencing to conduct interviews with potential employees, saving the company money, as well as maximizing the time allotted for each of their candidates. This also allows businesses to gauge the technological knowledge of potential new employees, by requiring that they attend the interview, using web conferencing. By performing the interview, via web conference, this can ensure that the candidate being considered can perform the basic computer tasks involved in today's competitive and advanced business environment.
Web Conferences Can Be Recorded & Archived
One of the most useful features of web conferencing is the ability to record and archive your web conferences. This not only provides a copy of the conference, for users who are not able to attend, but it can also be used for future reference, if any questions arise.
Web Conferencing Supports Distance Learning
Many educational institutions are realizing the many benefits of web conferencing. By utilizing web conferencing, for distance learning, students no longer have to be in the physical classroom to maintain a relationship with their teacher. Utilizing web conferencing, for distance learning, can be a way to reduce dropout rates, since students are not physically required to be in the classroom.
Many of our clients have found that a successful implementation and use of the correct web conferencing solution has significantly increased their productivity.If you would like more information about Web Conferencing or any of the other telecommunications products that Clarus offers, throughout Minneapolis, Minnesota, please fill out the form below and one of our telecommunications specialists will get back with you quickly. We'll work with you to design a web conferencing solution that meets your needs now, as well as allows for future growth and flexibility.
Download the Clarus Cloud Ebook
Fill out the form below and we will send the link to the email address provided.
Request Information
We invite you to fill out the form, to the right, and someone from our offices will get back with you quickly.
We look forward to serving you.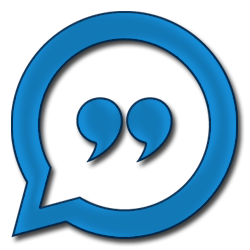 Request Information
We invite you to fill out the form below and someone from our offices will get back with you quickly.
We look forward to serving you.