Clarus Communications provides SD-WAN consulting and implementation throughout Minneapolis, Minnesota, allowing us to improve our clients' internet functionality by utilizing this advanced technology.
What is SD-WAN?
There have been significant changes in computer networking over the past several years but none are more impactful than software defined WAN, or SD-WAN, which is changing how companies allocate their networking resources and optimize their IT infrastructure.
To handle policy, security, networking and other functions, SD WAN may include virtual machines, in addition to existing routers and switches. This is largely dependent on the provider and the configuration.
One of the primary benefits of using SD-WAN is the ability to manage multiple connections and partition resources to ensure that the most critical business operations take priority within your IT infrastructure. Streaming services such as online radio stations can be assigned the lowest priority, for instance, within your SD-WAN, ensuring your employees have the bandwidth that they need to perform critical business functions.
By enhancing or even entirely taking the place of more traditionally used branch routers at remote locations, SD-WANs fight the congestion found in widely used networks, enhancing the performance of the network itself. Functions such as the ability to make network-wide changes, throughout multiple sites, with one click, run the network and applications through local sites, and more ease when creating routing policies, simplifying network functionality.
Benefits of SD-WAN
More Flexibility
To ensure that critical business tasks take precedent, SD WAN allows you to aggregate a variety of circuit types at any location, providing increased flexibility.
Increased Security
SD-WAN allows the administrator to set up universal security functions with built-in encryption capabilities, increasing security and ensuring only authorized users can access your data.
Reduced Bandwidth & Equipment Costs
SD-WAN reduces bandwidth without compromising network security uptime or speed
Easy Configuration and Simple Deployment
SD WAN makes it possible to send unconfigured devices to each of your outlying locations and, upon activation, the device will download its own policy encryption, keys, and certificate based on the access and device profile.
Streamlined Management
SD WAN easily facilitates the deployment of resources such as firewalls and other security updates to each of your locations SD WAN can streamline the management from a single location eliminating the need to send IT personnel on-site.
In addition to the security of SD-WANs, companies will also find it to be a more cost-effective alternative for the dependability and efficiency it provides. With its streamlined methods of transferring data from a central data center to multiple sites, as desired by the company, implementing SD-WANs allows connection at a lower price with adequate bandwidth at all locations. Finally, the versatility of SD-WANs in their ability to connect more than one network replaces the need for multiple systems being used.
Since 2001, Clarus Communications has been providing telecommunications solutions to customers throughout the Minneapolis area and nationwide. If you would like more information on SD WAN and how it can benefit your company, please fill out the form below and one of our SD-WAN specialists will get back with you quickly.
Download the Clarus Cloud Ebook
Fill out the form below and we will send the link to the email address provided.
Request Information
We invite you to fill out the form, to the right, and someone from our offices will get back with you quickly.
We look forward to serving you.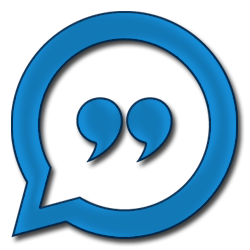 Request Information
We invite you to fill out the form below and someone from our offices will get back with you quickly.
We look forward to serving you.