VoIP Technology Can Improve Your Communications, As Well As Your Bottom Line
Clarus Communications is proud to offer VoIP services throughout the Minneapolis Metro area, and nationwide. VoIP services have become increasingly popular, with businesses of every size, and the reason is simple: it allows companies to communicate more efficiently, without compromising quality of service.
VoIP services or business VoIP also allows businesses to take advantage of advanced VoIP features and functionality, without a huge capital outlay for expensive telephone equipment. Because VoIP services are delivered, remotely, through the cloud, your business can access advanced VoIP features anywhere you have access to the Internet. VoIP services are especially valuable if you have employees who are highly mobile, or who work remotely.
Voice over IP Phone Service also scales to easily support 2, 20, 200 or 2000 branch locations, delivering a seamless integrated voice solution across the enterprise. Several of our Business VOIP carriers offer month-to-month agreements, which allows customers the ability to quickly turn up a location, and just as easily turn down a location, to meet the current needs of the business. This is especially useful for businesses who relocate branch offices.
VoIP delivers advanced features, normally associated with expensive telecommunications equipment, without the need to purchase a phone system. Below are just a few of the advanced features available with VoIP (Voice Over Internet Protocol) Phone Service:
Find Me/Follow Me Call Routing – This feature allows you to specify a list of numbers, where you, or your employees can be reached. You can, for instance, program your VoIP service to ring your desk phone three times, and if the call is not answered, it will route the phone call to your mobile phone or home phone, until it finds you. Find me/follow me call routing provides the ultimate flexibility for mobile and remote employees. If none of the calls are answered, indicating that you are not available, the call will be routed to voicemail, where the caller can leave a message.
Call Screening – This feature of VoIP services allows the ultimate flexibility in call handling. By delivering the caller ID, you can, instantly, choose how you would like to route the call. If it's your best friend, inviting you to a golf tournament, for instance, you can route the call to your mobile phone. On the other hand, if it's a salesperson, you do not wish to speak with, you can send the call to voicemail, or simply disconnect it.
Automated Attendant – This VoIP feature is one of the most popular, with clients worldwide. Not only do you free up your employees, to perform other duties, rather than answering the phone, it allows the caller to choose from a menu of options and the call is routed, automatically, to the appropriate department. It also gives your business a professional appearance to outside callers, while increasing customer satisfaction.
Conference Calling – Thousands of businesses utilize conference calling, everyday, to ensure that their employees and external vendors are connected and informed. Conference calling is one of the most popular VoIP services, allowing businesses to increase efficiency, while keeping their costs under control.
Inbound/Outbound Call Reporting – Having access to real-time call reporting is a critical part of any successful call center operation. This allows management to identify trends, and schedule the correct level of staffing, based upon call volume and call duration, in addition to allowing management to track costs. This detailed call reporting is one of the most valuable features of cloud-based VoIP services, for companies to whom telecommunications data is highly important.
Employee Training Tools – There are several VoIP features that allow management to provide real-time assessment and training to call-center and customer service employees, allowing your business to deliver a more positive customer experience. The barge feature allows a supervisor to listen in on a customer call, without the agent or clients being aware that the call is being monitored. The whisper feature allows management speak directly to the internal employee without the outside caller being aware of it. This provides management with an effective training tool, allowing them to coach the employee to provide the highest level of care to the caller.
Voicemail Transcription – Voicemail transcription will convert your voicemail messages to an email and send it to your email address. Voicemail transcription is one of the most popular features of VoIP phone systems. Not only does this feature save time, but it eliminates the need to scribble down numbers, when you are on the go.
Music on Hold – no one likes to be left on hold, but if you must place your clients on hold, this feature makes the wait a little less tedious. You can also use the music on hold feature to inform your customers about new products or services, while they wait for assistance.
Door Entry Intercom – This VoIP feature allows you to integrate an analog telephone, at the entry of your business, which can be answered by an internal extension. This feature allows your employees to have a two-way phone call with your visitor, and then press a key on their keypad to allow the visitor entrance to your building. It is an excellent and cost-effective way to increase security at your office.
Do Not Disturb – This is one of the most often-used features of VoIP services. Do not disturb allows you to reroute your calls, when you're unavailable. This could include meetings, vacation or the occasional sick day. Callers will automatically be routed to your predetermined choices, whether it be an alternate employee or voicemail.
If you would like more information about VoIP Services or any of the other telecommunications products that Clarus offers, throughout Minneapolis, Minnesota, please fill out the form below and one of our telecommunications specialists will get back with you quickly.
Download the Clarus Cloud Ebook
Fill out the form below and we will send the link to the email address provided.
Request Information
We invite you to fill out the form, to the right, and someone from our offices will get back with you quickly.
We look forward to serving you.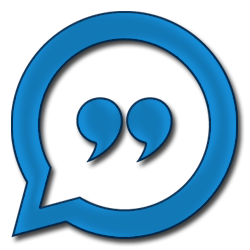 Request Information
We invite you to fill out the form below and someone from our offices will get back with you quickly.
We look forward to serving you.