SIP Trunking is the New Generation of Call Delivery to your PBX
SIP trunks permits your SIP PBX to utilize an internet connection for access to Direct Inward Dial (DID) or Direct Outward Dial (DOD) services. SIP Trunking and SIP Phones are offered by many telecommunications providers, as well as many Internet Telephony Service Providers (ITSP).
SIP trunks are simply accessed through the internet connection that your company uses to access the World Wide Web. SIP trunks are also far more efficient than traditional transports like CO trunks, Channelized T-1s or ISDN PRIs, because they do not require the catacomb of physical wires that were once necessary to deliver these services. Most businesses are attracted to the price of SIP. On average, SIP is 50% less than similar ISDN pricing, and 20% less the price of equivalent analog services. So SIP, SIP PBX, and SIP Phones make an immediate impact on the bottom line.
SIP also offers amazing disaster recovery possibilities. Because SIP is not limited to an installed circuit, they can be activated on ANY internet connection. For instance, if your facility was affected by a widespread power outage, your SIP PBX could be moved to another location that has power and internet access. Immediately the system would be functional, with the same phone numbers that were present at the blackout site. This provides the ultimate in flexibility and redundancy.
Finally, SIP allows for an easy way to create "virtual presences" from a marketing perspective. Our telecommunications providers offer telephone numbers from different cities and states, which can all be provisioned through the same SIP interface. Setting up a business in a new state is as easy as a few clicks and suddenly you're placing and receiving calls, from 5 states away, using a SIP PBX and SIP Phones, with no premium call forwarding charges or additional usage charges.
Additional Benefits of SIP Trunking
Flexible and Scalable
With older telecommunications technology, increasing your businesses capacity used to involve contacting the phone company and ordering additional lines. This was not only time-consuming, it could be very expensive, as well. Since SIP trunking are virtual lines, accessible over the Internet, you can expand or decrease your usage, as required. With SIP trunking, you only pay for what you use.
Increased Savings
By adding SIP trunks to PBX service, you can reduce your telecommunications expenses, you can significantly reduce your costs. Because you're eliminating monthly charges from a service provider, you are no longer paying for something that you may not use. Further, you can reduce your long distance calling charges by utilizing SIP trunks. Lastly, you no longer need a separate voice and data plan, when you utilize SIP trunks.
Increased Reliability
Because SIP trunks are not susceptible to power outages, they're significantly more reliable than other types of telephone lines. Further, if any locations go off-line, traffic to that location can be virtually routed to another location, nearly instantaneously. This provides the utmost flexibility with disaster recovery.
Compatible with IP PBX Systems
When you combine SIP trunks with our flexible PBX solutions, your business has access to a reliable and proven network, with advanced features that save time and money.
If you would like more information about SIP Trunking or any of the other telecommunications products that Clarus offers, throughout Minneapolis, Minnesota, please fill out the form below and one of our telecommunications specialists will get back with you quickly.
Download the Clarus Cloud Ebook
Fill out the form below and we will send the link to the email address provided.
Request Information
We invite you to fill out the form, to the right, and someone from our offices will get back with you quickly.
We look forward to serving you.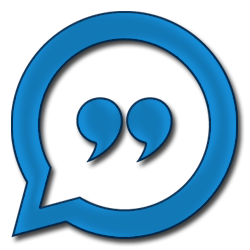 Request Information
We invite you to fill out the form below and someone from our offices will get back with you quickly.
We look forward to serving you.