Are you a small to medium sized business looking for a Hosted PBX Solution?
Serving the Minneapolis area, since 2001, Clarus Communications is proud to offer Business VoiceEdge from Comcast. This powerful solution combines the advanced features of a hosted PBX solution, along with Comcast Business Services, to create a small business solution that's both flexible and affordable.
Business VoiceEdge offers a variety of customizable services at competitive prices. Choose from Cloud-based services and other feature-rich plans to find the perfect plan for your business. Since it is a hosted PBX solution, businesses can preserve their capital, by using this cloud-based communications solution. Standard Business VoiceEdge service includes:
A 3-6 Digit Extension Number
Web Portal To Manage Calls
Business Voice Continuity
Free On-Net Calling
Hunt Group
Call Waiting
Point-to-Point Video (requires a video enabled device)
By upgrading to Unified Communications Services, at a highly competitive price, you can expand VoiceEdge's functionality to include:
Business VoiceEdge Mobile App
1 Local Phone Number
Voice Mail to Email Integration
Call Forwarding Always, Busy, No Answer
Telephony Toolbar
Be Anywhere Voice Mobility
Remote Office
Music on Hold
Softphone
Business VoiceEdge also offers a variety of optional features that will improve and integrate your company's internal communications, as well as allow you to provide unparalleled service to your external customers. Here are some of the additional, optional features available through Business VoiceEdge:
Auto Attendant – This feature answers incoming calls, automatically, and allows the caller to select the correct department, extension or person, with whom they wish to speak. The automated attendant feature can be used, across the enterprise, and linked together, depending on the call distribution needs of the client.
Additional Hunt Group – This feature allows for different routing options giving customers the ability to route calls, efficiently, to the correct department, based on their users topics of interest.
Call Queue Agent – This feature allows the customer to designate specific employees as an agent in a call group. The administrator can assign up to 25 agents within a specific call center group.
Reception Console – This PC-based tool allows the administrator to manage the distribution of calls throughout the enterprise.
Additional Voicemail Box – The administrator can designate additional voice mailboxes, to act as a call overflow for agents within a group or for the main automated attendant. This feature allows callers to leave a message, when a live operator cannot take their call.
Shared Call Appearance – This feature allows a user to manage someone else's phone from their desk or extension.
Busy Lamp Field – This feature allows inside users to view the status of someone else's phone, through a busy lamp Field.
Professional, Custom Voice Recordings – Business VoiceEdge allows its users to record their own professional greetings or to create a brand-driven message, for inbound callers or callers who are placed on hold.
Having the right voice communications service is critical to the long term success of any business. Business VoiceEdge™ is a highly advanced and flexible communications service solution, connecting remote locations together and providing a seamless solution, across the enterprise. It is the perfect solution for clients who are looking for a powerful suite of services, at a low cost.
If you would like more information about Business Voice Edge™ or any of the other telecommunications products that Clarus offers, throughout Minneapolis, Minnesota, please fill out the form below and one of our telecommunications specialists will get back with you quickly.
Download the Clarus Cloud Ebook
Fill out the form below and we will send the link to the email address provided.
Request Information
We invite you to fill out the form, to the right, and someone from our offices will get back with you quickly.
We look forward to serving you.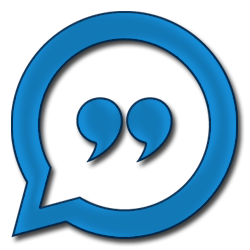 Request Information
We invite you to fill out the form below and someone from our offices will get back with you quickly.
We look forward to serving you.