A Digital Phone System Offers Many Advantages
Digital Phone Systems are used, widely, with small business, multi-location businesses, and retail customers. They're a great solution for multi-location companies that are looking for a low-cost alternative to an IP Phone System.
Clarus Communications is proud to offer Mitel and Panasonic Digital Phone Systems. Both of these phone systems offer advanced features and functionality, and have proven to be highly-reliable with our customers. Further, Mitel and Panasonic are two of the most successful telecommunications companies, in the world, offering advanced features and functionality that guarantees reliable performance for our clients.
Mitel Digital Phone Systems
Mitel Digital Phone Systems include a wide variety of digital phones, IP phones, conference room phones, digital consoles, and peripherals, suited to meet the communications needs of today's diverse business environment. Having one of the industry's most comprehensive suite of digital phones solidifies Mitel's leadership in the telecommunications industry. In addition, user friendly interfaces allow your employees to quickly and easily access Mitel's advanced features.
Here are just a few of the benefits offered by Mitel Digital Phone Systems:
Increased Productivity – There are a multitude of advanced features on Mitel digital phone systems that allow your employees to work smarter. Because Mitel offers advanced features, such as auto attendant and unified messaging, call handling has never been more flexible and efficient. One of the most popular features, known as "Presence", allows users to route callers to whichever telephone they are near, whether they are on-site or at a remote location.
Cost-Efficient – The initial purchase of a Mitel Digital Telephone System is a significant investment, however, in the long run, utilizing just one network, for both voice and data, reduces costs and is especially helpful for businesses that have multiple locations.
Enhanced Productivity – Successful businesses are constantly looking for ways to make their employees more productive. With Mitel's advanced call handling features, inbound callers are routed, seamlessly, through the system, to reach the appropriate individual or their voicemail box, where the caller can leave a detailed message.
Improved Customer Service – Utilizing Mitel's advanced automatic call distribution feature, callers can be routed to a customer service team, quickly and efficiently. This feature also allows your business to present a more professional appearance to outside callers.
Improved Remote Access – More and more businesses are seeing the benefits of having a remote workforce, working from their homes, to provide service to customers. Advanced features in the Mitel Digital Phone System include "Hotdesking", "Teleworking" and "Twinning". "Twinning", for instance, prevents important customer calls from being missed, and gives employees the freedom to move around the building, where they can accept the call from any digital phone.
In addition to offering sales and service of Mitel Digital Phone Systems, throughout the Minneapolis Metro area, Clarus Communications is also proud to offer Panasonic Digital Phone Systems to our customers.
Panasonic Digital Phone Systems
The Panasonic brand has become synonymous with quality and reliability. Panasonic digital phone systems are ideal for small business customers, who need an advanced, cost-effective solution, for their business.
Panasonic has been a market leader in the business telephone industry for over 25 years. The latest product line-up offers high quality communications solutions for a broad range of business applications, from simple analog phones to advanced IP based Network Communications Platforms capable of handling multiple locations, seamlessly.
Panasonic Digital Telephone Systems are capable of growing with your business and providing cutting edge communications, within your organization. With a large number of options available, Panasonic Digital Telephone Systems offer many advanced features, such as automated attendant, voicemail, and a variety of compatible digital devices, so that you can rest assured that your Panasonic Digital Phone System will meet your needs, now, as well as allow for future growth and flexibility, within your organization. Whether you need a phone system that is capable of providing VoIP calls for a small number of users or one that can facilitate communications across the enterprise, including mobile devices, a Panasonic Digital Phone System is one of the best investments, your business can make.
If you would like more information about Digital Phone Systems or any of the other telecommunications products that Clarus offers, throughout Minneapolis, Minnesota, please fill out the form below and one of our telecommunications specialists will get back with you quickly.
Download the Clarus Cloud Ebook
Fill out the form below and we will send the link to the email address provided.
Request Information
We invite you to fill out the form, to the right, and someone from our offices will get back with you quickly.
We look forward to serving you.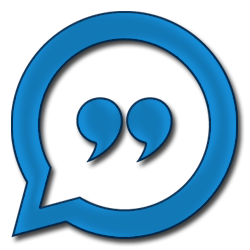 Request Information
We invite you to fill out the form below and someone from our offices will get back with you quickly.
We look forward to serving you.