Business Telephone Systems
Business Telephone Systems
We Can Help You Find the Best Business Phone System for Your Business
Since 2001, Clarus Communications has been providing Minneapolis, Minnesota, and surrounding areas, with business phone systems that exceed our clients' expectations. Selecting the best phone system, for your business, is no easy decision, which is why we sell and service over 25 different business phone systems, allowing you to easily compare your options, in the marketplace.
Based on your individual needs, we can identify the best office phone system for your needs. There are many factors that guide us to the best phone system for your business. These factors include, but are not limited to, location of facility, voice and data wiring needs, future growth, and budget. Using our internal systems, and phone system comparison tools, we can easily identify and match which office phone system makes the most sense for your business.

The Digital Phone System is used widely with small businesses, multi-location businesses, and retail solutions. Clarus Communications is proud to carry several brands of digital telephone systems, including the Mitel PBX and Panasonic Digital Telephones.
One of the many benefits of digital phones is that they're more energy-efficient than VoIP phones, generally requiring less energy to operate than VoIP phones. Digital phones can also operate on a variety of cable types, unlike VoIP phones, including CAT6, RJ45, Category 3, 5, and 5e. Although a separate cable must be run, in order to support a digital phone system, it can also minimize installation costs because the cabling is less costly.
Digital telephone systems are also very reliable, due to the reduced number of points of failure in the system and are far less complex to install and operate than VoIP telephones. Click the button below to learn more about the digital telephone systems, that Clarus Communications offers.

One of the many benefits of a VoIP Phone System, is that your company can have VoIP Phones, located anywhere in the world, where there is a working internet connection. VoIP telephones keep your business connected, across the globe, as long as your employee can connect to the Internet.
Because there is only one network to build, and maintain, when you utilize a VoIP phone system, the same network cabling is used to connect other devices, such as computer workstations, across your enterprise. IP telephones can also be moved from one desk to another, without affecting the features that were unique to that phone extension. This provides small business owners with maximum flexibility in their telephone and computer network. In addition, voice over Wi-Fi phones allow the user to use their VoIP telephone anywhere, throughout the business, increasing employee mobility. Click the button below to learn more about the VoIP phone systems offered by Clarus Communications.

PBX or "private branch exchange" systems offer many advantages to today's business owner. Clarus Communications is proud to carry several PBX systems, as well as Hosted PBX solutions.
One of the many advantages of a PBX system is that it allows businesses to connect all of their internal phone extensions to their leased telephone lines, meaning that employees can dial an extension number to call a coworker, rather than using an external line. This can provide cost savings in phone service charges.
In addition to premise PBX systems, Clarus Communications also offers hosted PBX solutions, giving our customers, all of the benefits and features of a traditional PBX system, while reducing their capital outlay. Click the button below to find out more about PBX systems and Hosted PBX solutions offered by Clarus Communications.

Reliable and flexible telecommunications technology is a key element in taking your business to a higher level. With modern advances in VoIP services and VoIP telephones, businesses across the world are taking advantage of the remarkable advancements made possible through the internet, VoIP technology and IP phone systems.
An IP Phone System used to be only available to the large enterprise customer. Today, IP Phone Systems play a very important role in small to medium sized businesses, worldwide. IP phone systems are finding a receptive audience among corporate executives, because of their ability to greatly reduce phone charges. IP phone systems have become a desirable technology solution, allowing the convergence of voice and data, and cutting expenses by reducing call charges. Click the button below to learn more about the IP phone systems offered by Clarus Communications.

With the advancement of call center technology, a much smaller call center now can be a very profitable operation. We can help you find the right call center system for your business, at the lowest possible price. as well, sophisticated reporting features allow you to manage your call center agents better than ever before.
Clarus Communications will work with your company identify the best Call Center System to meet the needs of your organization. There are a multitude of options and configurations, available, and our consultants are experienced in assisting our call center customers find the best call center solution for their requirements. Click the button below to find out more about the call center systems available through Clarus Communications.


Clarus Communications can design and implement a structured cable plan that will meet your voice & data wiring needs now, as well as allow for future growth and flexibility. We have handled a multitude of low voltage wiring projects, while meeting the project deadline, and respecting the project budget. We have installed complicated wiring infrastructures for clients across the country and feel supremely qualified to meet your company's wiring contractor needs, as well.
Working with industry experts, at Clarus Communications, you can trust that your project will have a comprehensive structured cable plan, based upon our detailed understanding of the scope of your project, as well as your company's future needs. click the button below to learn more about structured cabling plans from Clarus Communications.

By purchasing proven and reliable, used telephone equipment for your business, you can save valuable time and money, acquiring advanced features at a lesser cost. This helps small businesses, and startups, preserve their capital, for marketing, expansion and other crucial business expenses.
On the other hand, if you're looking to sell your company's used telephone system, give us a call! We work with a number of telecommunications companies, across the country, who may be interested in purchasing your used telephone equipment, to service their telephone system customers. Click the button below to find out more about used telephone equipment from Clarus Communications.

Business VoiceEdge can connect remote and multiple locations together, providing you with a seamless solution to help drive business and improve your firm's communications. Business VoiceEdge offers a variety of flexible features at a competitive price. Choose from Cloud-based services to find the perfect virtual PBX plan for your business. Since it is a cloud-based solution, businesses can preserve their capital, by only paying for the features they need.
Business VoiceEdge provides a myriad of advanced features that will streamline your company's internal communications, as well as allow you to provide unparalleled customer service. Click the button below to find out more about Business VoiceEdge through Clarus Communications.
Download the Clarus Cloud Ebook
Fill out the form below and we will send the link to the email address provided.
Request Information
We invite you to fill out the form, to the right, and someone from our offices will get back with you quickly.
We look forward to serving you.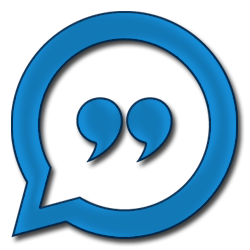 Request Information
We invite you to fill out the form below and someone from our offices will get back with you quickly.
We look forward to serving you.