Software As A Service (SaaS)
Software As A Service (SaaS)
SaaS can be a Powerful Tool in Your Company
Software as a Service (SaaS) is when a software service provider hosts your application, and you access it over the Internet. It does not require you to have the software installed on your local computer. By using Software as a Service your company can more easily administer applications, because users can access them through any web browser. With software as a service, you no longer have to maintain as many servers or software applications and licenses.
Software as a Service includes the following:
Database Applications
Document Management
File Sharing
Fax Solutions
Accounting Solutions
Google Apps for Business
Microsoft 365
Here are just a few of the benefits of Software as a Service:
Pay Only for What You Need
When you utilize Software as a Service, you no longer have to buy expensive hardware or host your software applications on your local equipment. The time to deploy a working software solution, across the enterprise, can be reduced to weeks, instead of months, saving your organization time and money. In addition, because you utilize the software on an as-needed basis, your organization saves money by not having to purchase software licenses, for all users, upfront. These savings, alone, can make a dramatic difference in your company's bottom line.
Quickly & Easily Deployed
With the SasS model, the software is already installed and configured, in the cloud. Your company's system administrator can provision the server to allow software access to users, on a real-time basis. This allows for rapid deployment of software, across the enterprise, and ensures that your business is always compliant, in terms of software licensure. What used to take months to deploy, in a large IT environment, can be accomplished in weeks, instead. Further, with many SaaS companies offering free trials, you can quickly and easily learn the benefits of this dynamic new software model, before adopting it within your organization.
Scalable and Affordable
Software as a Service provides the benefit of knowing exactly what your costs will be, both for the software, as well as the administration and maintenance. Even as you grow your business, and increase users, you will have a very clear understanding of what your software costs will be. Further, your organization will always have access to the latest release of the software, because it is upgraded and maintained, in the cloud, by the SaaS provider.
Maintenance & Upgrades Included
With the SaaS model, the Software as a Service provider takes all responsibility for maintaining the servers, as well as the software, even upgrading it, as new releases become available. In addition, multiple levels of security and verification ensure that your data is always secure. Software as a Service providers routinely have a significantly higher level of security than most businesses can afford to provide.
Lower Learning Curves
It's understood, in the IT industry, that SaaS apps have a lower learning curve for most users and are easier and less expensive to deploy. With Software as a Service, you can also try out new software applications, to determine their impact on your organization, before they are deployed company-wide. No business wants to spend a significant amount of money, for software, only to find out that it does not meet their company needs.
Easily Customized
Most Software as a Service apps are specifically designed to support customization by the client. SaaS vendors routinely create APIs that allow Software as a Service applications to connect to their customers' proprietary software, creating a seamless solution. Further, as your organization's needs change, there is no need to invest in increased server capacity or software licenses. With Software as a Service, you simply adjust your subscriptions, accordingly.
Easily Accessible
When your business utilizes Software as a Service, it is hosted in the cloud and can be accessed over the Internet, from a variety of devices. This is especially helpful for businesses that have highly mobile employees, who need to be able to access company data and information, securely, over the Internet.
Software as a Service can provide your organization with multiple benefits. If you would like more information about Software As A Service (SaaS) or any of the other telecommunications products that Clarus offers, throughout Minneapolis, Minnesota, please fill out the form below and one of our telecommunications specialists will get back with you quickly. We'll work with you to determine if Software as a Service would be beneficial to your organization.
Download the Clarus Cloud Ebook
Fill out the form below and we will send the link to the email address provided.
Request Information
We invite you to fill out the form, to the right, and someone from our offices will get back with you quickly.
We look forward to serving you.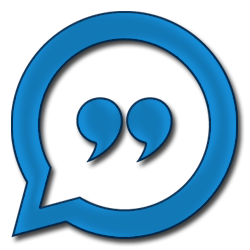 Request Information
We invite you to fill out the form below and someone from our offices will get back with you quickly.
We look forward to serving you.