Software Licensing Has Never Been So Easy
As any IT Manager can attest, managing the software licensing for a business is complicated and time-consuming. With all of the different software packages it takes to run a company, the effort to stay on top of software licensing can be monumental. At Clarus Communications, we have a team of software licensing experts, who can help ensure your company is up to date and compliant with software licensure. There are many benefits to allowing the experts at Clarus Communications to handle your software licensing, across the enterprise.
Reduce Costs
When it comes to licensing software, the more you buy, the larger the discount. What can be difficult to understand are the different ways that software licensing discounts are applied, in volume. At Clarus Communications, we have a seasoned team of professionals, to help you with your software licensing needs. Our expertise in software licenses ensures that you get the greatest return on your software investment, including valuable tools, such as free upgrades, training and support. When you add up all of these benefits, volume software licensing is a powerful solution to save your company time and money.
Save Time
When you work with the software licensing experts at Clarus Communications, licensing your software is less time-consuming and more simple. Volume Licensing allows your company to purchase one blanket agreement, instead of individual licenses, which saves your staff time and money. Further, you can add new users, quickly and easily, without having to wait for the arrival of software shipments. Finally, you have the ability to manage all of your licensing agreements through our free online portal.
Reduce Risk
By utilizing the software experts at Clarus Communications, to license your company's software, you can rest assured, knowing that you're compliant with the software manufacturers agreement. In addition, you can reduce the risk of over purchasing, by only buying the software you need. And with our online reporting tools, you can track your software licenses, by product type, purchase date and even create customized reporting. All of these powerful features are available through your software licensing portal with Clarus Communications.
Here's a brief listing of the software publishers we offer. If you don't see the software that you're looking for, in the list below, we invite you to use the form on this page, to request more information about the software you're seeking. One of our software licensing experts will get back with you.
Adobe
AutoDesk
Black Berry
Computer Associates (CA)
Citrix
EVault
IBM
Kaspersky Learning
McAfee
Microsoft
Mindjet
Oracle
Parallels
Sophos
Symantec
TechSmith
Trend Micro
If you would like more information about Software Licensing or any of the other telecommunications products that Clarus offers, throughout Minneapolis, Minnesota, please fill out the form below and one of our telecommunications specialists will get back with you quickly. We'll work hard to ensure that we select the best software licensing solution, that will meet your needs now, as well as allow for future growth and flexibility.
Download the Clarus Cloud Ebook
Fill out the form below and we will send the link to the email address provided.
Request Information
We invite you to fill out the form, to the right, and someone from our offices will get back with you quickly.
We look forward to serving you.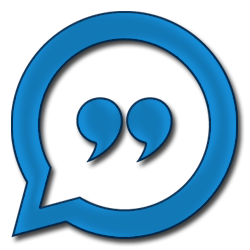 Request Information
We invite you to fill out the form below and someone from our offices will get back with you quickly.
We look forward to serving you.