Voice & Data Wiring Solutions
Voice & Data Wiring Solutions
Are you looking for a wiring service company to work on your next project?
At Clarus Communications, we understand that working with a skilled and reliable wiring contractor is essential to the long-term success, and viability of your technology project. You can rest assured, knowing that we will take the time and effort to understand the scope of your project and ensure the wiring services exceed your expectations. When you work with Clarus Communications, you're working with a team of tenured professionals, who can help ensure that your wiring project is done right the first time.
Choosing the right wiring company, for one location or a national multi-location rollout, is a big decision. It requires a detailed understanding of the project scope and the ability to manage the on-site personnel. We have handled a multitude of advanced wiring projects, while meeting the client deadline, and budget. We have installed complicated wiring infrastructures for clients across the country and feel uniquely qualified to meet your wiring contractor needs, as well. In addition to providing a superior product, we'll ensure your project is in accordance with local building codes, as well as technology requirements.
Structured Cable
With the advanced technologies being deployed by today's companies, it's important to closely consider the structured cable infrastructure of your business. Because many businesses are dependent on the success of their computer systems, they may overlook a structured cable plan, but it is critical to your long-term success to investigate if your structured cable can meet your needs, now, as well as when technology evolves.
Many times, as new offices are being constructed, or networked together, it's important to bring in an office networking expert. A properly designed structured cable solution can ensure you can carry your infrastructure LAN needs across a wide area.
With any structured cable design, if you do not have a real understanding of your linear distance, within your offices, a simple do-it-yourself cable installation may not meet your needs. Working with the experts at Clarus Communications, you can trust that your business will have a comprehensive structured cable plan, based upon our detailed understanding of your project, as well as your current and future needs.
Low Voltage Cabling
Low Voltage cabling is an essential building block with any technology deployment. Are you looking to deploy a local area network but don't have the infrastructure to handle it? Clarus Communications can help your company with low voltage cabling bids, to ensure you're getting the most value for your company.
If you would like more information about Voice & Data Wiring Solutions or any of the other telecommunications products that Clarus offers, throughout Minneapolis, Minnesota, please fill out the form below and one of our telecommunications specialists will get back with you quickly.
Download the Clarus Cloud Ebook
Fill out the form below and we will send the link to the email address provided.
Request Information
We invite you to fill out the form, to the right, and someone from our offices will get back with you quickly.
We look forward to serving you.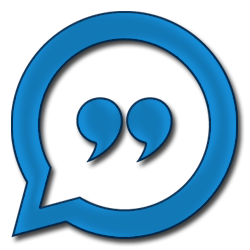 Request Information
We invite you to fill out the form below and someone from our offices will get back with you quickly.
We look forward to serving you.