Hosted PBX Systems are an Excellent Solution for Many Companies
In order to be competitive, businesses must constantly be looking for ways to improve their communication and collaboration, in addition to providing outstanding customer service. Companies of every size, from small business to large enterprises, are beginning to realize the many benefits of Hosted PBX systems. Hosted PBX solutions are one of the most effective technologies, requiring a minimal investment, that will provide maximum benefit to your company.
There are a number of Hosted PBX solutions, available on the market, so our consultants will work with you, to evaluate your company's communications requirements and help you select the most effective Hosted PBX solution, to address those needs.
Here are a few of the frequently asked questions we receive from customers about Hosted PBX solutions:
Is a Virtual PBX and a Hosted PBX the same thing?
Hosted PBXs are also referred to as Virtual PBXs. The acronym PBX stands for "private branch exchange" and is a means by which calls can be transferred from one extension, to another, as well as allow users to make and receive calls on outside lines. Unlike traditional PBX systems, where the equipment is located on your company's premise, Virtual PBX systems, also known as Hosted PBX solutions, are software based, so they do not require hardware at your location. They are delivered, seamlessly, through "the cloud".
What are some of the benefits of a Hosted PBX solution?
One of the primary benefits of a Hosted PBX solution, is the auto attendant feature, which will answer inbound calls, provide the caller with a menu of options, and route the call, efficiently, without the need for a live operator. You can even configure the auto attendant feature to deliver a different outgoing message, to callers, based upon the day of the week or the time of day. Additional advanced features include call routing, follow and find me call forwarding, voicemail notifications and many more.
Could a Hosted PBX Solution provide services to an inbound call center?
One of the most useful features, available with a virtual PBX, is the software's ability to deliver calls, based upon predetermined sequences. This feature provides significant benefit to inbound call centers, allowing businesses to present inbound callers with a menu of options, and the hosted PBX will automatically distribute those calls, to the appropriate call group. By delivering services, remotely, through the cloud, you no longer need on premise equipment, to satisfy your needs for automatic call distribution, within the agents in your call center.
Additional benefits of a Virtual PBX System
Lower Hardware & Servicing Costs
Improved Customer Experience
Seamless Mobile Integration
Detailed Call Logging
Advanced Features
High Flexibility & Scalability
Guaranteed Uptime
Excellent Voice Quality
Long Distance Cost Control
Number Retention
Hosted PBX solutions are one of the smartest technologies, in which your business can invest. Since 2001, Clarus Communications has been providing outstanding, telecommunication services to our clients in the Minneapolis Metro area and beyond. Our consultants are experienced in hosted PBX solutions and can help you find the best solution to meet your needs.
If you would like more information about Hosted PBX Systems or any of the other telecommunications products that Clarus offers, throughout Minneapolis, Minnesota, please fill out the form below and one of our telecommunications specialists will get back with you quickly.
Download the Clarus Cloud Ebook
Fill out the form below and we will send the link to the email address provided.
Request Information
We invite you to fill out the form, to the right, and someone from our offices will get back with you quickly.
We look forward to serving you.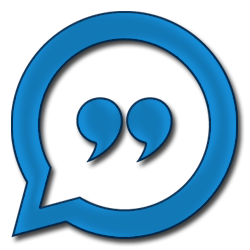 Request Information
We invite you to fill out the form below and someone from our offices will get back with you quickly.
We look forward to serving you.