Cloud Services help businesses meet the technology demands of the future
Clarus Communications offers cloud services, throughout the Metro Minneapolis area, as well as nationwide, to businesses of every size. Whether yours is a small business, with minimal cloud services needs, or a large corporation, with complex data center needs, you can now access your data, from anywhere in the world, without having to purchase and maintain private servers.
If protecting your firm's valuable data is important, but you also want to ensure that you're making the best possible investment for your company, cloud services ensures that both of those needs are met. Because cloud services are both scalable and available at a flat rate, you'll never have to worry about unexpected costs that exceed your budget. Further, with cloud services, there's no initial investment required, allowing you to preserve your capital for other important needs within your organization. Cloud services has quickly emerged as one of the most valuable technologies available to today's modern business, protecting your company's data, while keeping the bottom line in check. Cloud computing allows customers to pay only for the resources they consume, while avoiding upfront capital expenditures.
Our cloud services can be configured to include:
Exchange Online: Access and share calendars, emails and contacts from anywhere.
SharePoint Online: Online storage and the ability to collaborate across the enterprise.
Dynamics CRM: Giving your staff the ability to access customer information, from anywhere.
Office 365: providing you with the collaboration and productivity tools of Microsoft Office, delivered seamlessly, through the cloud
Business owners can't afford to spend any time worrying about disruptions in their company's data and IT solutions. With managed cloud services, you can enjoy the peace of mind in knowing that its performance and security is in the hands of some of the most experienced IT professionals in the world. . Managed cloud services allow you to focus on your business, while we maximize your uptime and ensure that your cloud services are aligned with your company's data needs.
Our consultants will provide you with strategic insight to design the most suitable managed cloud services for your company's needs and budget. We'll help you select the right technology so you get the most value from cloud services that are accessible, reliable and secure.


With the enormous popularity of scanners in business and in the home, the use of cloud faxing has dramatically decreased.

A cloud outbound dialer allows you to upload a list, dial into a real working dialer and make outbound calls for your campaign.


Our experienced consultants help companies with their IT Disaster Recovery plans to design and deploy a flexible and reliable solution.

Infrastructure as a Service takes a typical capital expenditure and makes it an operating expense, freeing your capital up for other costs.

We focus, exclusively, on understanding your business and how an outsourced IT Service might make sense for your business.

Software as a Service allows your company to have easier administration of applications, easily accessed through a web browser.
Download the Clarus Cloud Ebook
Fill out the form below and we will send the link to the email address provided.
Request Information
We invite you to fill out the form, to the right, and someone from our offices will get back with you quickly.
We look forward to serving you.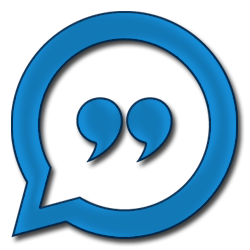 Request Information
We invite you to fill out the form below and someone from our offices will get back with you quickly.
We look forward to serving you.